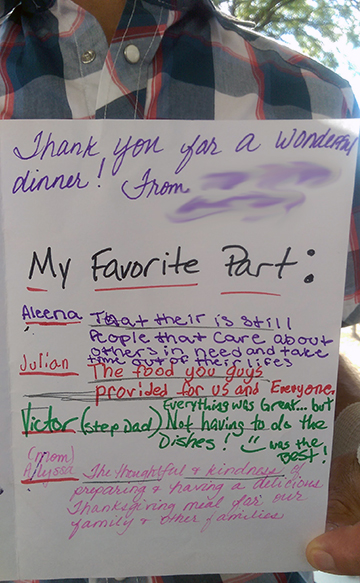 Your Gift Today Matters
Last Thanksgiving, a family at our Greyhound Family Shelter wrote a thank you card highlighting their favorite part of the special turkey feast that Primavera volunteers and staff cooked and prepared for them. Our favorite part was (and still is) seeing the smiles on their faces and bringing a community together to build a future in which all people are assured basic human rights, a livable income, and safe, affordable housing.
Giving Tuesday is a global day of giving, kicking off the charitable season, when many people focus on their holiday and end-of-year giving. Join the movement and give on November 28, 2017.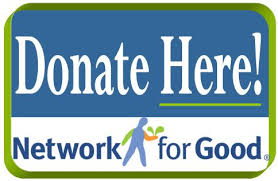 ---
•  Your data is secure. Our merchant service, Network for Good, encrypts personal and credit card information during all transactions.
•  You may add additional donor names (e.g. self and spouse, family, etc.- in addition to the name on the credit card) in the comments section.
•  After you make your donation, a confirmation letter will be sent to you immediately via the email address that you provide. If you do not receive your letter via email, please check your junk mail or spam folder(s), in case it arrived there. If it did, you may wish to add Primavera.org to your list of approved email senders.